Garage Door Repair Services
Back To Our Services
Customers of Gate Repair Tarzana have always found our company to be reliable and efficient in delivering all sorts of gate services. This is seen in the numerous return customers and the growing number of new clients coming in every day. With this growth, our company has always made it a point to deliver the best service and never compromise the quality of our output. While being well known in this field, our company is also renowned for delivering the same quality of output in garage door services.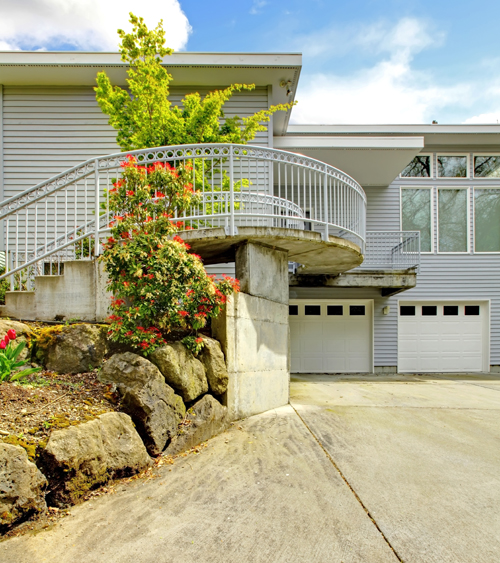 We cater to all garage door types
We cater to all sorts of garage door service needs. We provide services both to commercial and residential garage doors. We also service overhead, rollup, and swing garage doors to name a few. Our services include garage door installation, maintenance, repair and replacement of both the door and its parts. We also provide timely and valuable inputs in choosing the best garage doors for your property as well as how to keep the doors working well for a long time.
Professional garage door installation
Garage doors are not only the largest movable parts of the house; they also take up almost the entire front of the house. This is why it is important to pick the right door type for your house. Remember; when it comes to garage doors, there are so many things to consider. Our technicians can be valuable resources when you are deciding what's best for your home. Not only will they provide you expert opinions, they will also install your garage door expertly. Know that the way your garage door is installed can have amplified effects on how it will perform and how long it will last. Our people specialize in the installation process.
Garage door safety test and maintenance
A simple maintenance like lubricating movable parts can go a long way in keeping your door in good condition. Imagine if your door is afforded a complete maintenance service regularly. It is advised to subject your door to professional maintenance at least twice a year. Aside from cleaning and lubricating movable parts, our technicians can also perform numerous tests to determine the functionality and overall condition of your door. These tests include visual inspection, door balance test, photo eye test, reverse mechanism test, and force setting test. These tests are important because the safety mechanisms of the door are checked to see if they are functioning as they should. These will greatly help in ensuring safe and lengthy workable life of the door.
Complete garage door repair service
Last but definitely not the least our company provides top notch garage door repair services. We expertly deal with all types of door repairs. We service all garage door spring and cable repairs, bent or off-track garage doors, as well as nonworking garage door openers. We also provide a 24/7 emergency repair service, which allows you to contact us and get serviced any time of the day.
Garage doors, just like our property gates serve a simple but important role. They provide us passage into and outside our property. Should they get damaged, it could be a headache. Gate Repair Tarzana is your ultimate solution for all your garage door service needs. Give us a ring now.