Driveway Gate
Back To Our Services
Experienced gate specialists for full services!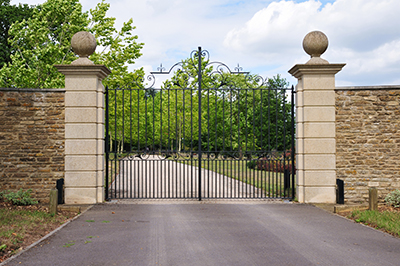 Driveway gates are a nice addition to any property. Commercial and residential properties can have a driveway gate installed by our Gate Repair Tarzana. We have a driveway gate service that beats out all of the other driveway gate companies in the area. We are the most popular because people know that we care about our customers and the services that we provide for them. We have a 24 hour emergency gate service that shows each and every one of our customers that we will be there for them when they need us. Please call us today and tell us how we can help you.
We are the company to depend on for all gate issues. Our experts are experienced and knowledgeable taking care of problems on iron and steel gates. They offer driveway gate troubleshooting for commercial and residential properties. Aside from repair, perform gate installation, replacement, and maintenance. Intercoms and gate openers are our other areas of specialties. We install and set up all brands of intercoms and openers alongside repairing any issues that you may have with them. If your opener or intercom is not functioning properly, call us and we'll find the best solution.
One of our most popular services at our Driveway Gate Tarzana is our driveway gate repair service. This is a service that we get a lot of calls on because we do such high quality work. These repairs could be repairing a driveway gate track, repair driveway gate chain or even doing a driveway gate adjustment. We are the driveway gate service that can handle any driveway gate repair that you need done.
Some other repairs that we can do for you are repair and install all types of gate openers and devices, new installations, broken gate repairs, post repair, broken hinge repair gate track repair, gate wheels repair, safety gate sensor repair install, exit loop installation and repair, install gate motor on existing gate and residential & commercial broken gate spring repair and spring replacements. Call our Tarzana Gate Repair and tell us what repairs you need done.
Do you have a driveway gate opener? They are a great add on for any driveway gate. They make life easier for anyone that owns one. With a driveway gate opener you can pull up, it a button or switch and open the gate up. No more getting out of the car to open and close the gate. Our Gate Repair Tarzana can provide and install these openers for residential and commercial customers. We have openers like these below:
ELITE
DOORKING
GTO PRO
EAGLE
RAMSET
FAAC
All O MATIC
MULTICODE
LINEAR
RENO
VIKING
Our Driveway Gate Tarzana also can do garage gate troubleshooting. This will show us what is wrong with the opener and we can repair it for you. We can repair and opener even if it is not one that we installed for you. Call us and tell us that you are having issued with an opener and we will come and help as soon as possible.